Bio of Kelly Graham, CCIM
Kelly Graham, CCIM is Owner/Broker of Graham & Associates, REALTORS in Bristol, Tennessee. He is a Bristol native and a graduate of the University of Tennessee.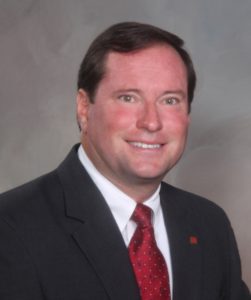 Graham has been selling real estate in Bristol, and the Tri-Cites for over 30 years. During that time he has been named Realtor of the Year, was a charter member of the Million Dollar Sales Club, has served as President, Vice President, Treasurer, Director, State Director, and MLS representative of the Bristol Association of REALTORS. He was the 2013 President of the Bristol Tennessee-Virginia Association of REALTORS.
Graham is a licensed Broker in multiple states, and has earned the CCIM, CRS, and GRI.
He is a member and past president of the Bristol Host Lions Club. He has served as a member of the Bristol Tennessee Essential Services Board.
He served on the Bristol, Tennessee City Council as Mayor, Vice Mayor, and Councilman. He is currently the Chairman of the Bristol, Tennessee Planning Commission.
Previously, he was a member of the Bristol, Tennessee Board of Zoning Appeals, and was Chairman of the Bristol, Tennessee Housing Authority. He also served as President of the Bristol Library Board of Trustees.
He has two children, Wes, a student at East Tennessee State University, and Susan, a resent graduate from the University of Tennessee.